One of the most important aspects of designing a functional kitchen is storage. Kitchen cabinets play a crucial role in organizing and storing items such as cookware, dishes, utensils, and food.
Read on to explore some of the best cabinet storage ideas to help maximize the functionality and organization of your kitchen or any other space in your home.
We offer many kitchen cabinet storage ideas to help maximize your kitchen's functionality and organization. Here are some of the more popular cabinet storage and organization ideas. Be sure to discuss your specific needs with your designer.
Options. Options. Options.
Kitchen Storage
Get ideas for adding storage to your kitchen!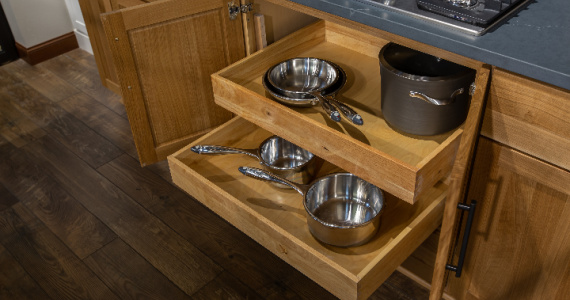 Drawers and Roll Trays
The most basic storage features that are a must in cabinet design are drawers and roll trays. They allow you to have access to items stored toward the back of a cabinet by pulling out the drawer or tray.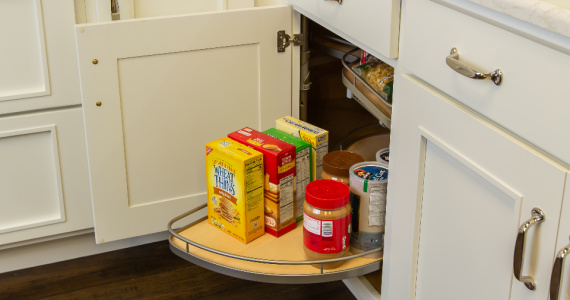 Corner cabinets
Corner cabinets are often underutilized spaces in the kitchen. Installing a Lazy Susan or a swing-out shelving system can help maximize storage in corner cabinets.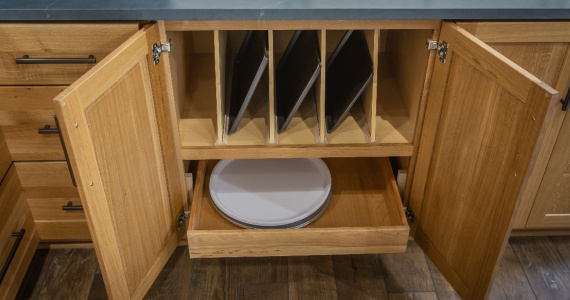 Tray Dividers
These vertical dividers are perfect for storing baking sheets, cutting boards, and serving trays.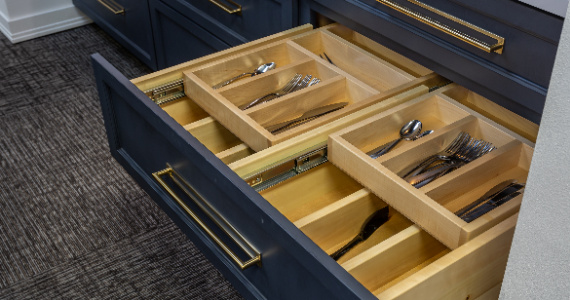 Drawer Organizers
Drawer organizers help keep utensils and smaller items organized and easy to find. We offer both fixed drawer dividers or inserted accessories.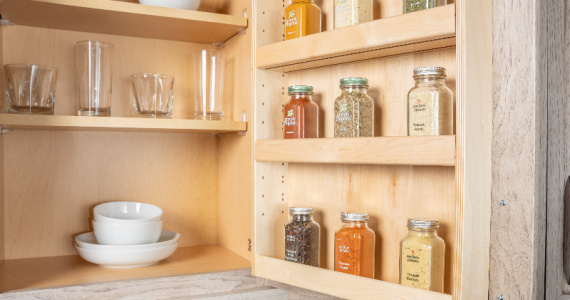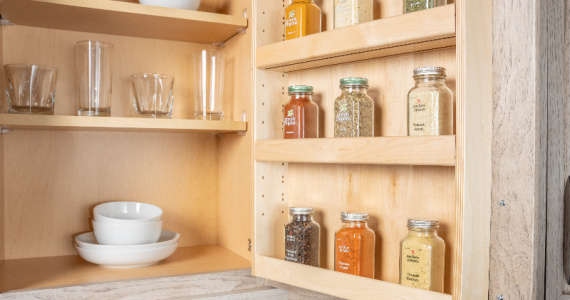 Door Spice Shelves
Cabinet door storage can be used to store spices, cleaning supplies, or even cookware.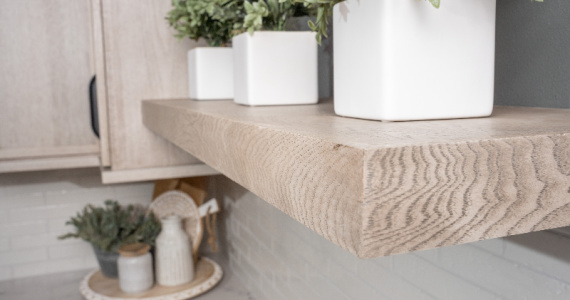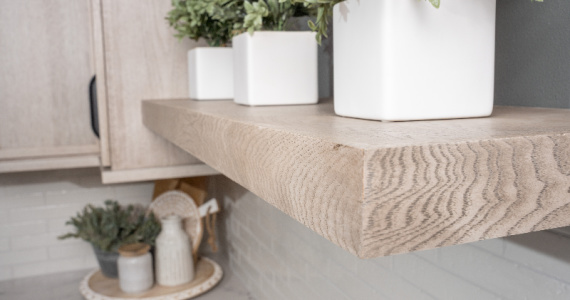 Open Floating Shelves
Open floating shelving is a great option for displaying decorative items and frequently used items, such as dishes and glasses. It also makes it easy to access these items when cooking and entertaining.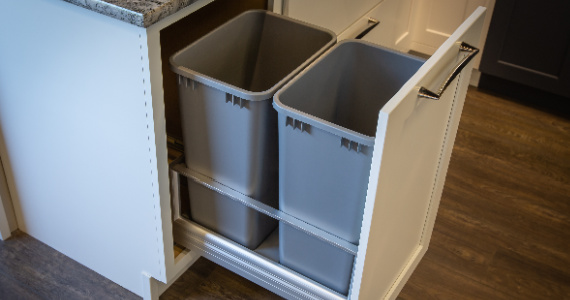 Pull-out Trash and Recycling Bins
A pull-out trash and recycling bin is a great way to keep the kitchen tidy while also maximizing storage space. We offer several kits for varying cabinet sizes.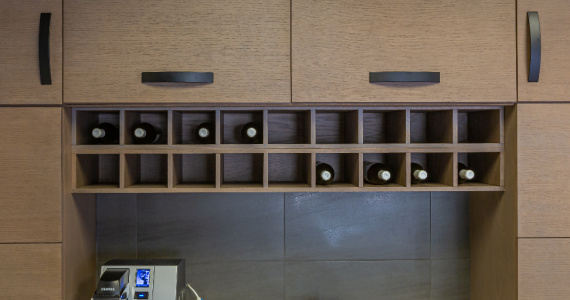 Wine Storage
If you're a wine enthusiast, consider installing a wine rack or a wine cooler in your kitchen. Wine storage can be incorporated into almost any cabinet.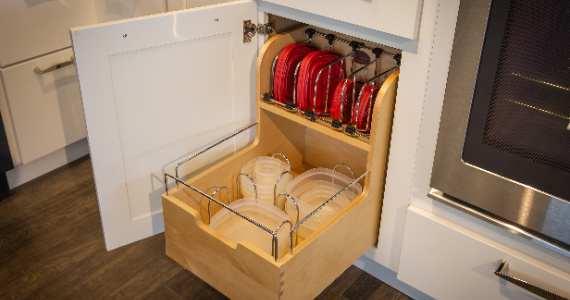 Food Container Storage
No need to have your lids fall out every time you open a door or drawer. This kit will help you keep all your containers in one place.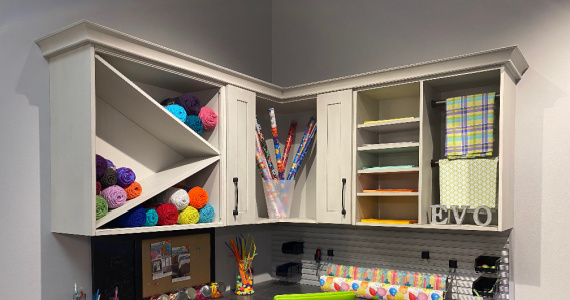 Custom Cabinets
Custom cabinets are perfect for maximizing storage space in unique or challenging kitchen layouts. We can build cabinets in almost any configuration to fit your needs.
By incorporating these ideas into your kitchen design, you can create a space that is both beautiful and functional. Remember, when it comes to kitchen storage, there is no one-size-fits-all solution, so consider your specific needs and preferences when designing your cabinets.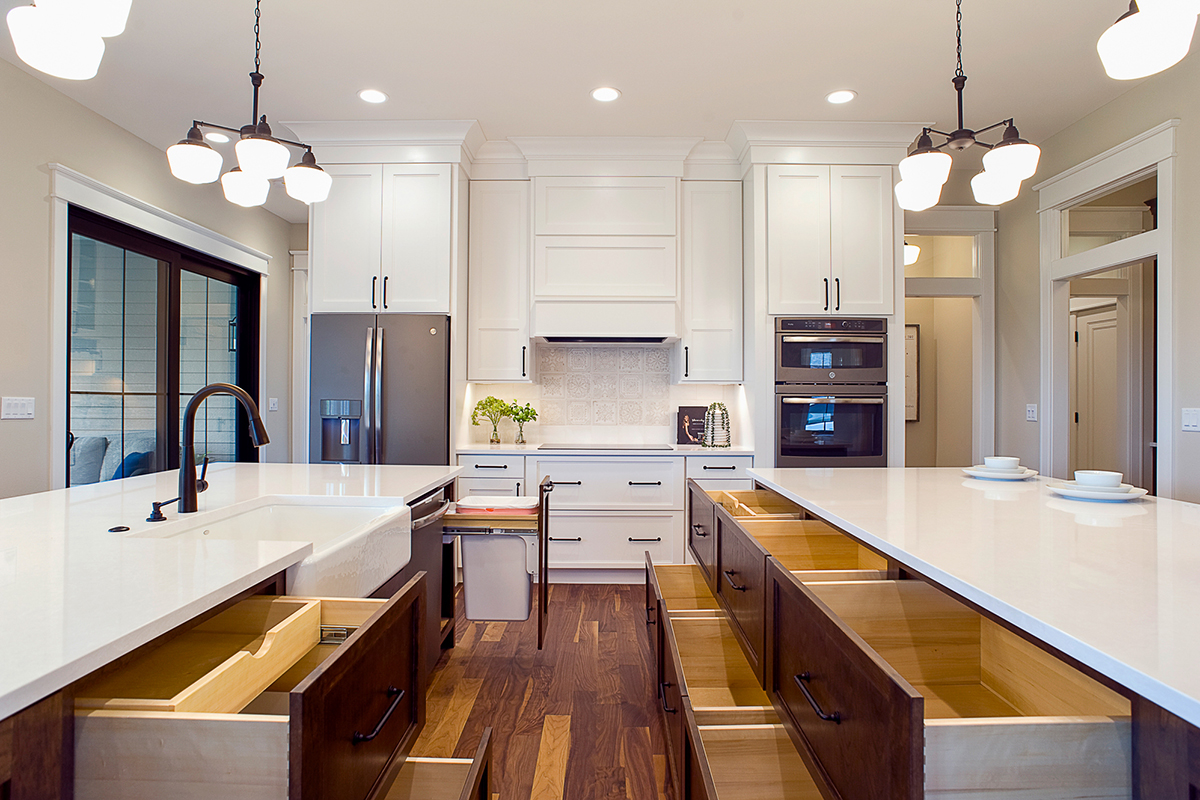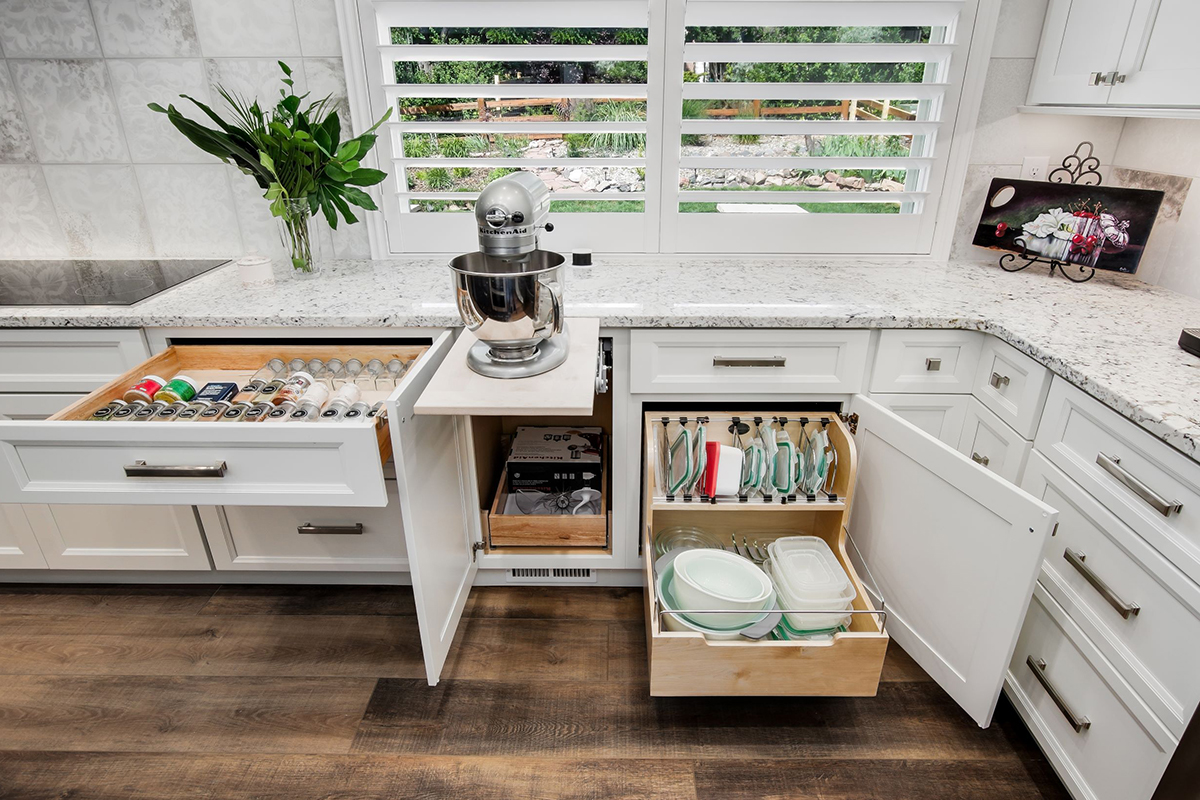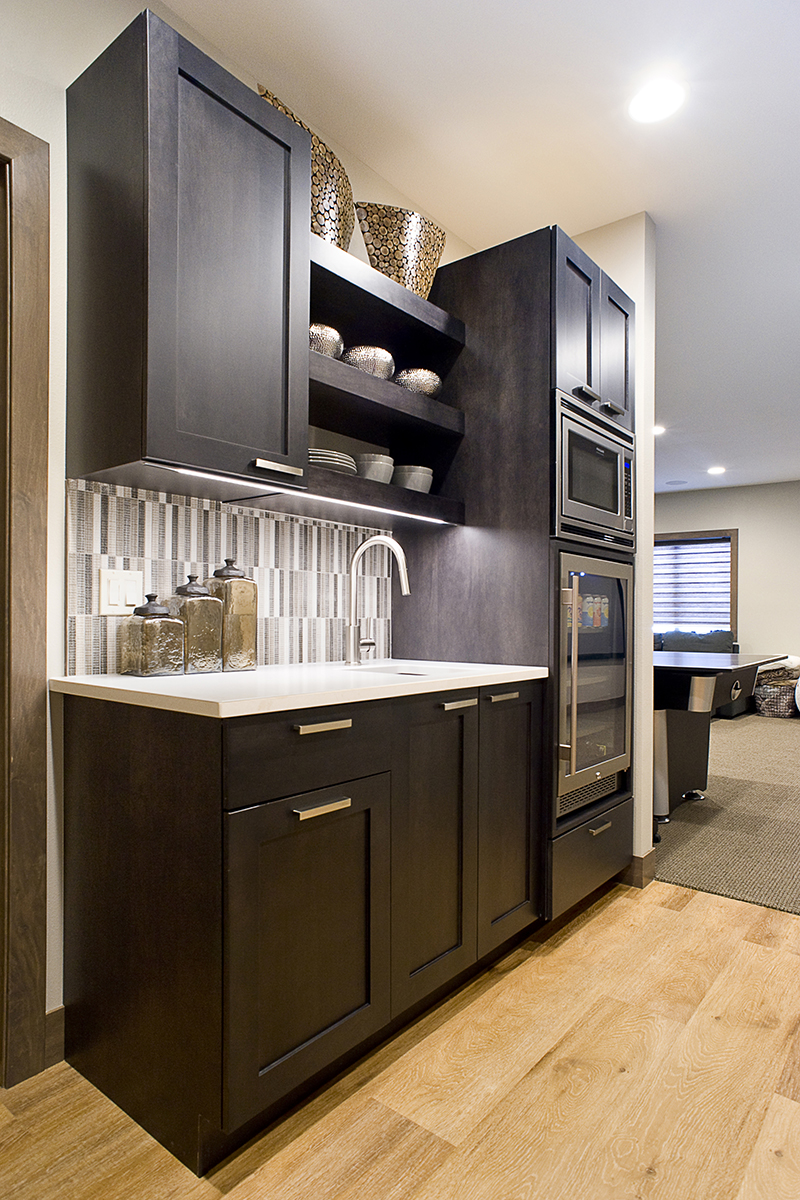 Let's get started!
Connect with a local Showplace dealer to get started on your next home improvement project.