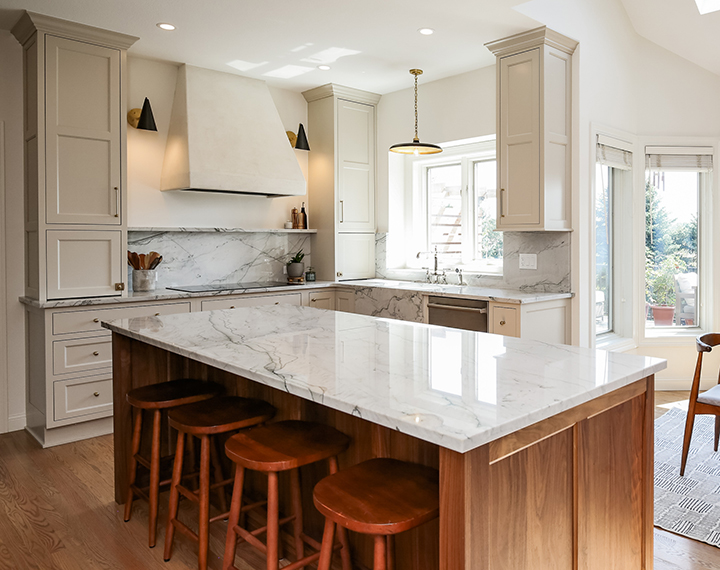 Personalized Design
Your home is one of your biggest and most personal investments. Our designers will come and evaluate your space, project, goals and measurements to dream up how cabinets can make your space more functional. From placement of pots & pan storage to spice racks and tray organizers everything is meant to have it's place.
3+ Million

Cabinets Shipped
FEATURES THAT MATTER
Maybe it's just us but it seems like the appliance and utensil world has embraced the "bigger is better" approach. Our standard top drawer and wall cabinets are constructed one inch deeper than most, allowing you to store more and not have to worry about things getting caught. Every cabinet is built to your specific needs. Our designers will come and evaluate your space, project, goals and measurements to dream up how cabinets can make your space more functional.

Deeper drawers
Fit all those big spatulas and ladles in drawers with our 5-1/2″ top-drawer opening. With up to an inch of extra clearance, we beat most competitor cabinet brands when it comes to this storage space.

DEEPER WALL CABINETS
Our wall cabinets come standard at 13″ deep, making us the only cabinet manufacturer to give you an inch of extra room to fit more dishes or larger plates and never have to worry about if your doors will shut.

SOFT-CLOSE
Never wake up your sleeping baby or guests and keep your cabinets in better shape with standard Blum soft-close glides and hinges for doors and drawers. All lines come standard with soft-close except Longview.

ALL THE OPTIONS
From simple to complex and white paint to two-tone kitchens, you have all the options from our 46+ door styles, 25+ standard stains, unlimited paint choices and specialty finishes. Plus, our ability to design cabinet boxes up to 1/16″ of an inch to fit any space.
Explore
Our Process
Design Services from Start to Finish. Varies by Designer and Location.
Get an idea of the overall step-by-step support and what working with us looks like.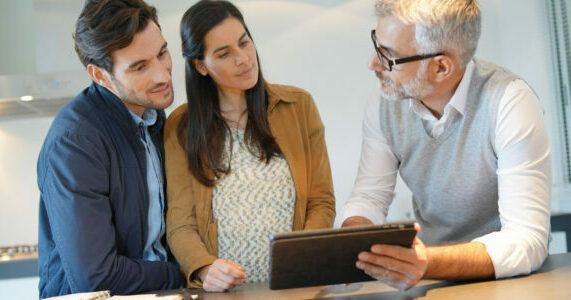 Step 1 → Design Consultation
Contact the showroom nearest you for an appointment, or simply stop in. We'll discuss the type of project, wants, needs, location, budget, contractor, timeframe, design fee (if applicable), etc. We may explore door styles, finish options, internal components, and more while in the showroom.

Feel free to bring samples of new or existing flooring, tile, paint color, trim, etc., inspiration photos, your budget, and your wish list for storage capabilities, functionality, etc.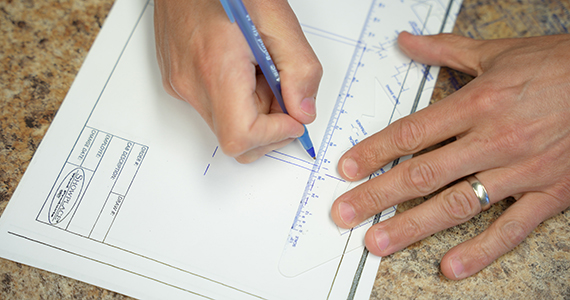 Step 2 → In-home Measure
Next, we'll schedule a meeting at your home to measure your space, discuss function, flow, wants, needs, etc. If you're building new, we'll need your floorplan, and schedule a site visit later.

We'll use this time to gain an understanding of the overall project scope: Is the project isolated to a single room? Will multiple rooms be affected? Will we need to consider blending old and new?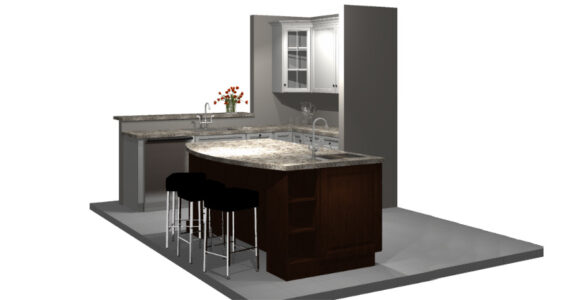 Step 3 → Design
With what we learn during steps 1 and 2, we'll begin designing a layout(s) for you to consider. This varies by season, showroom, and designer, but we typically ask for 1-2 weeks to prepare an initial design + pricing.

We'll schedule a time to present the initial design and ideas + renderings to better envision the space, and talk or select finishes, countertops, tile, hardware, etc.

All projects and clients are unique, so the stages and phases can vary, but lots of back and forth is common as we make final selections, changes, and tweaks.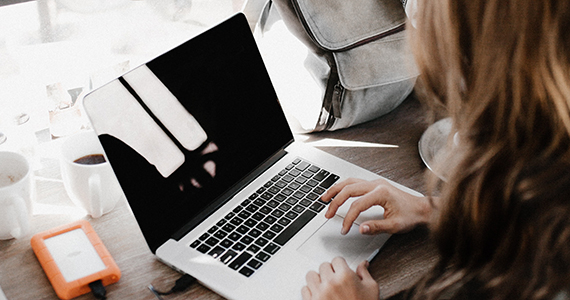 Step 4 → Place Orders
Once you're ready, we'll finalize the design and prepare the contract. We'll conduct a final measure, and cabinets and other materials will be ordered. We'll also communicate timeframes and expectations.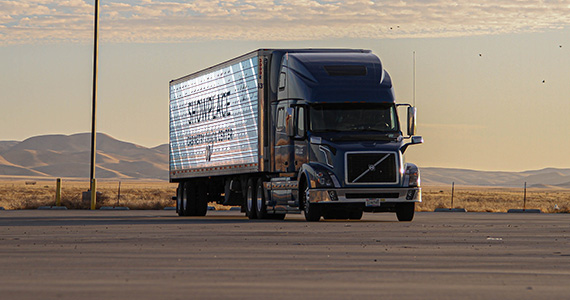 Step 5 → Delivery
Once your cabinets are ready, we'll reach out and coordinate delivery. Our delivery team will bring everything to you.

We'll ask you to prep an area that is clear of debris, temperature- and humidity-controlled, and on the ground level.

We recommend keeping cabinets boxed until installation to avoid any potential damage.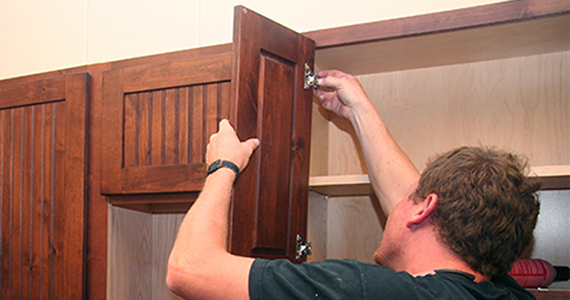 Step 6 → Install
We do not service installation. Therefore, you will need to vet and hire your own contractor or crew to install your cabinets, hardware, sinks, etc.

Upon unboxing your cabinets during install, contact your designer with any questions or concerns. We're used to working with carpenters to make sure the plans go from paper to in-person just as envisioned!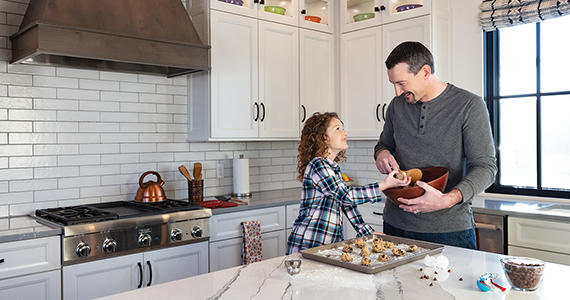 Step 7 → Enjoy!
Once your project is complete, enjoy! And, if you ever have any questions, feel free to send our way.
BRANDS YOU LOVE
Cabinetry is our sweet spot since are showrooms were born out of our main manufacturing facilities in Harrisburg, South Dakota. Without countertops, hardware and other accessories, cabinets are just a wooden box. So, our designers have access to other brands you love to curate the perfectly paired space of your dreams.
CABINETRY CONSTRUCTION
We carry three main product lines based on cabinetry construction. Ask your designer to know more about our different cabinet lines.
Framed
Considered traditional American cabinetry with cabinet boxes and face frames. Partial and full overlay door styles are available. Inset is also available in certain door styles.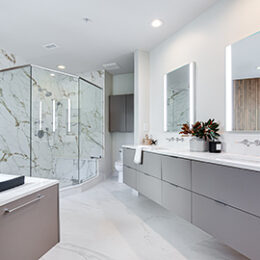 Frameless
More commonly known as European-style cabinetry. Our EVO line has some almost the same door styles available with the addition of some more contemporary options.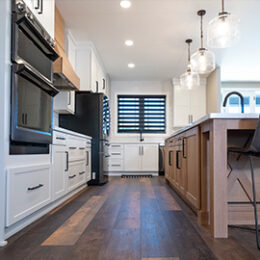 Refacing
Refresh your cabinets with new doors, hinges and veneers. Considered a great option when you are keeping your layout the same, have good conditioned cabinet boxes and want a less disruptive project.