Stains Affect Woods Differently.
Browse by stain type.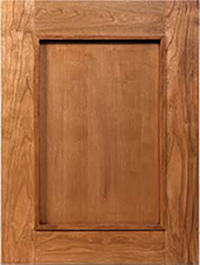 Cherry
The warm elegance of Cherry darkens considerably as it ages. Cherry's fine grain often exhibits swirls and a flowing random pattern. It's color varies from nearly white to dark reddish brown.
Shown here in Cherry Chestnut.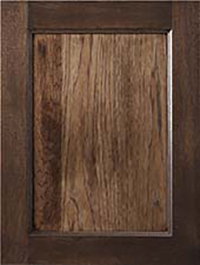 Hickory
A heavy, dense wood, hickory displays vibrant grain patterns and wide color variation. Lighter stains make this natural variation the most evident, while darker stains tend to mute it. Also available in rustic hickory.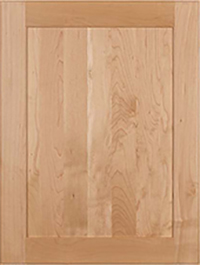 Maple
Maple has a fine, uniform grain pattern, and tends toward lighter colorations. Like all woods, maple will darken with age, but to a lesser degree than cherry. Maple takes on a subtle mottled appearance when finished in the darker stains.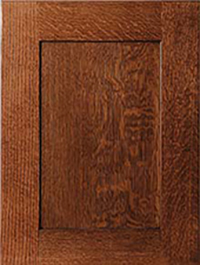 Quartersawn White Oak
The more costly quartersawing method yields materials with distinctive grain and superior stability.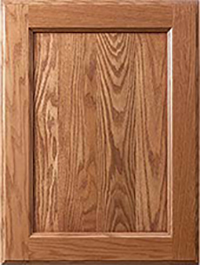 Red Oak
This time-honored favorite features warm tones and has a prominent, distinctive grain character that shows tiny rays and flowing patterns. Red oak is very hard, giving it a high shock resistance.
Showplace Standard Paints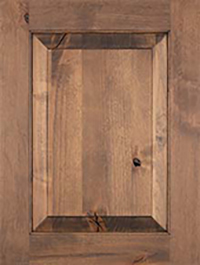 Rustic Alder
Featuring cherry-like grain, visible knots, minteral streaks and color variation, Rustic Alder provides homey charm and authentic warmth.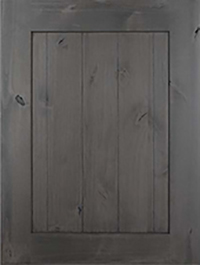 Rustic Hickory
A more intense version of Hickory. You can expect more intense color variation, streaks, knots and grain patterns. Extreme variation should be expected on different door fronts and drawer headers even on the same cabinet.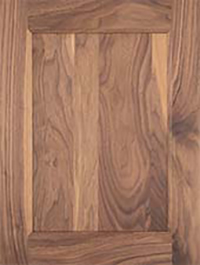 Walnut
A true classic known for it's strength, grain and beautiful natural color. Expect variable graining and color variation which is natural to Walnut's character.