If you plan to select stained cabinetry for your home, here are three things to know about how wood grain can affect the look of your stained cabinetry.
No matter where you purchase your cabinets, you will most likely select a wood species that is universal among all manufacturers, so the results will be very similar.
Stains respond differently to the species of wood you choose. Each type of wood has a different level of density and grain characteristic that determines how the stain will soak in and appear. The pattern of graining is unique to each wood species.
Of course, light also affects the look of any finish. See our blog post on the effects of light on cabinet color.
Let's take a look at some cabinets in our factory to see how the look of stain changes with different graining.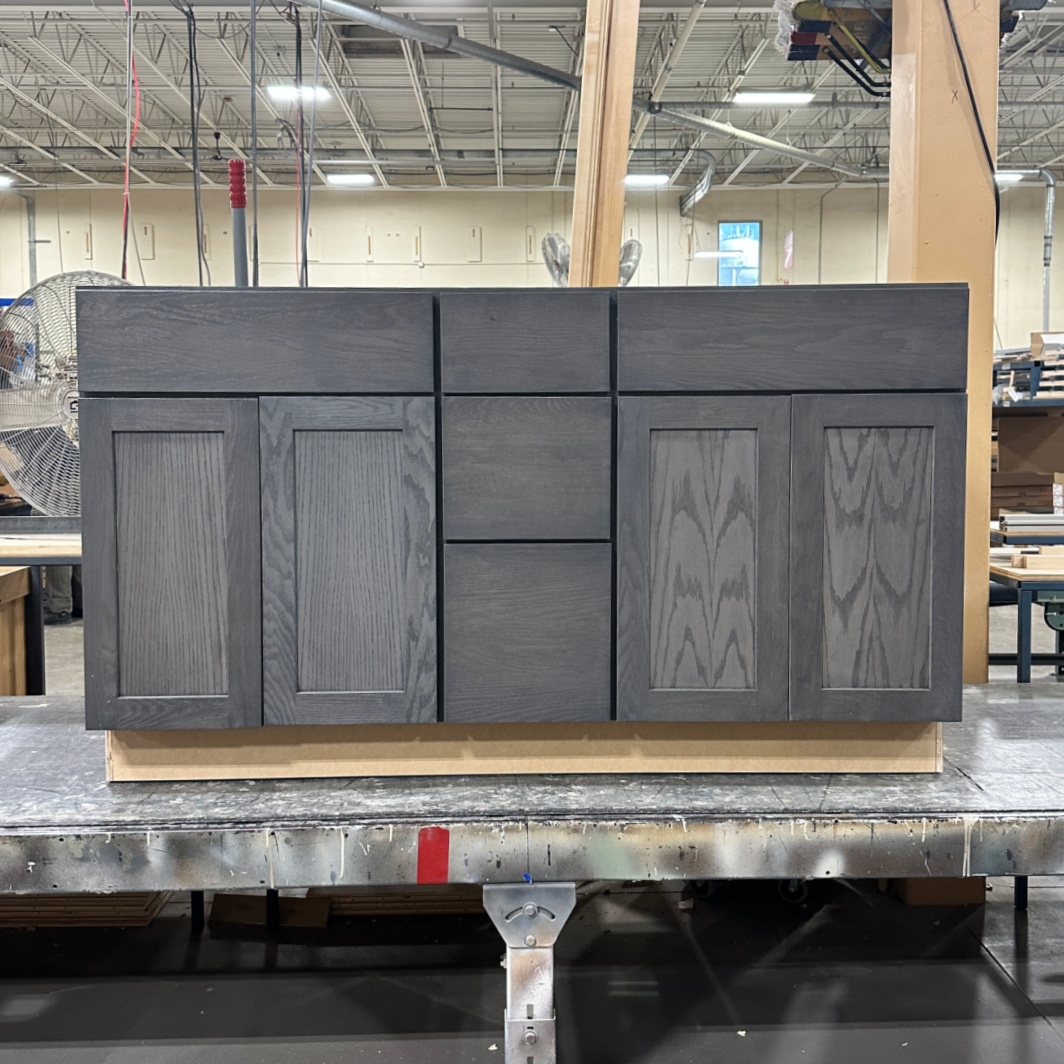 Grain Pattern
As you can see, this vanity cabinet has doors and slab drawer headers with varying grain patterns which change the look of our Thunder stain on red oak.
The slab drawer headers and door frames are made of solid wood. The customer opted to choose doors with veneered plywood center panels instead of solid wood panels. The grain is horizontal on the headers, causing the stain to appear darker than the doors that have vertical graining.
The door center panels are made of veneered plywood, which also have varying grain characteristics.
This look is acceptable and shows the uniqueness of stained woods.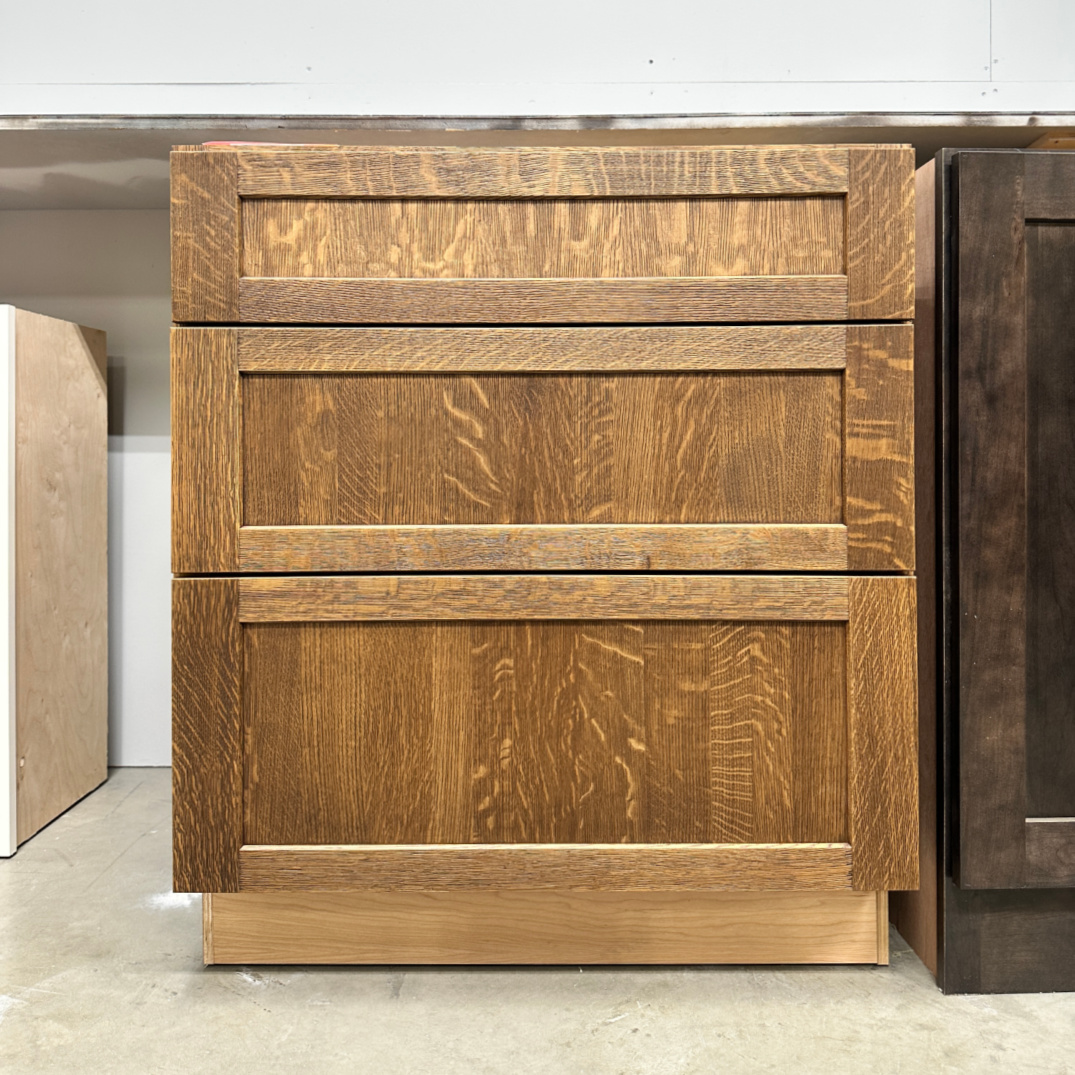 Cut Direction
The drawer headers on this three-drawer base cabinet are made of quartersawn white oak finished with our Cashew stain. We also used our Weathering process with Walnut accents to create a worn look.
Notice the cut pattern causes the stain to soak in differently, creating a beautiful look with the variety of graining.
The varying levels of light and darkness in the finish of this Character Stain show the true beauty of this wood and cut.
This look is also acceptable and typical of this type of wood.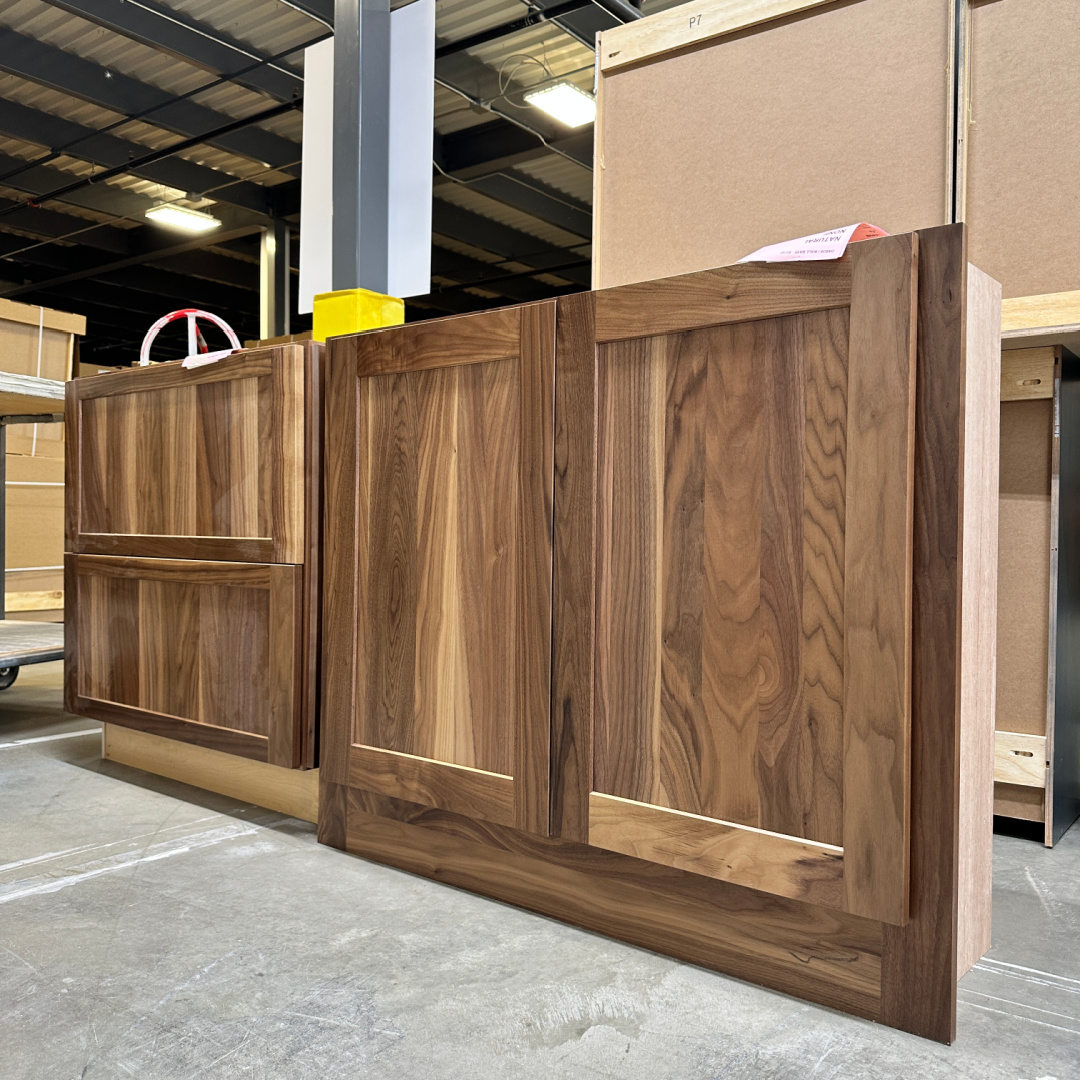 Heart or Sap Wood
Of course, even natural wood has a variety of looks without a stain to highlight those variances.
Grain varies, causing the look to be different on each piece used to build a cabinet, but so does the presence of sap or heart wood.
This pair of natural walnut cabinets highlights how wood color varies when light areas of sap wood are present.
This look is acceptable and shows the true character of woods like walnut.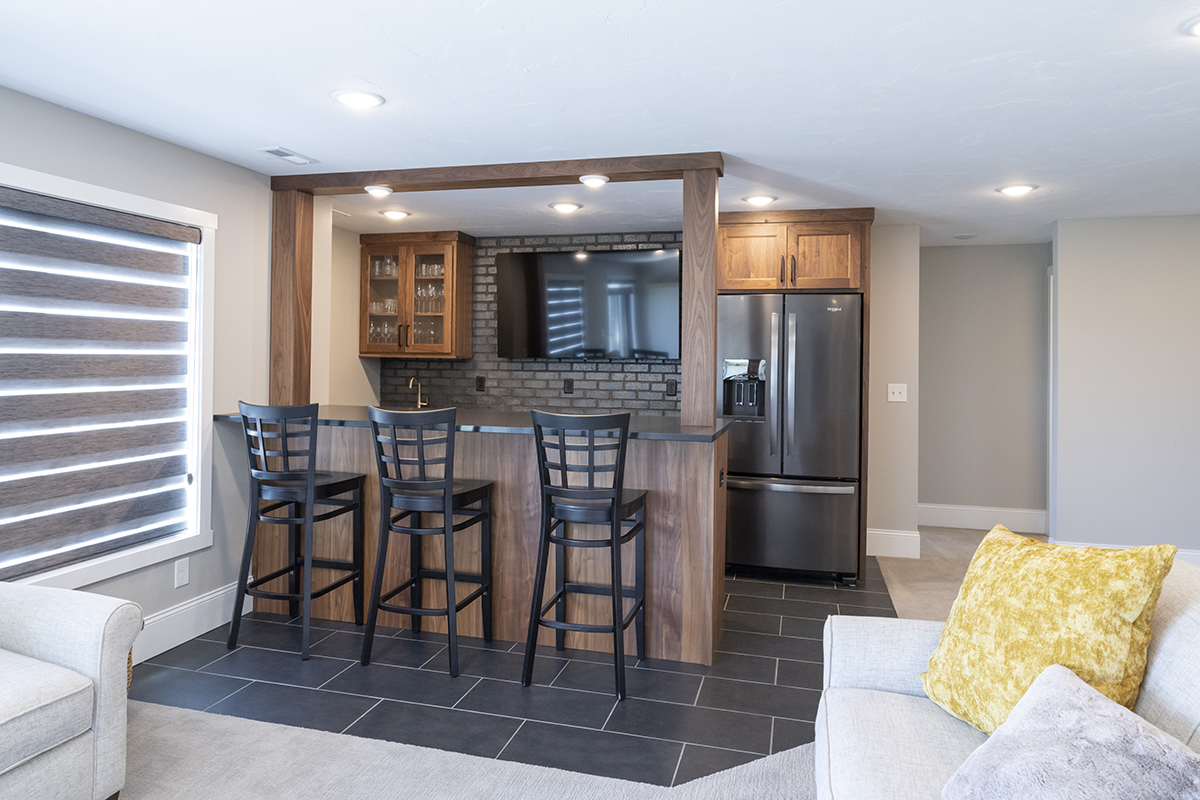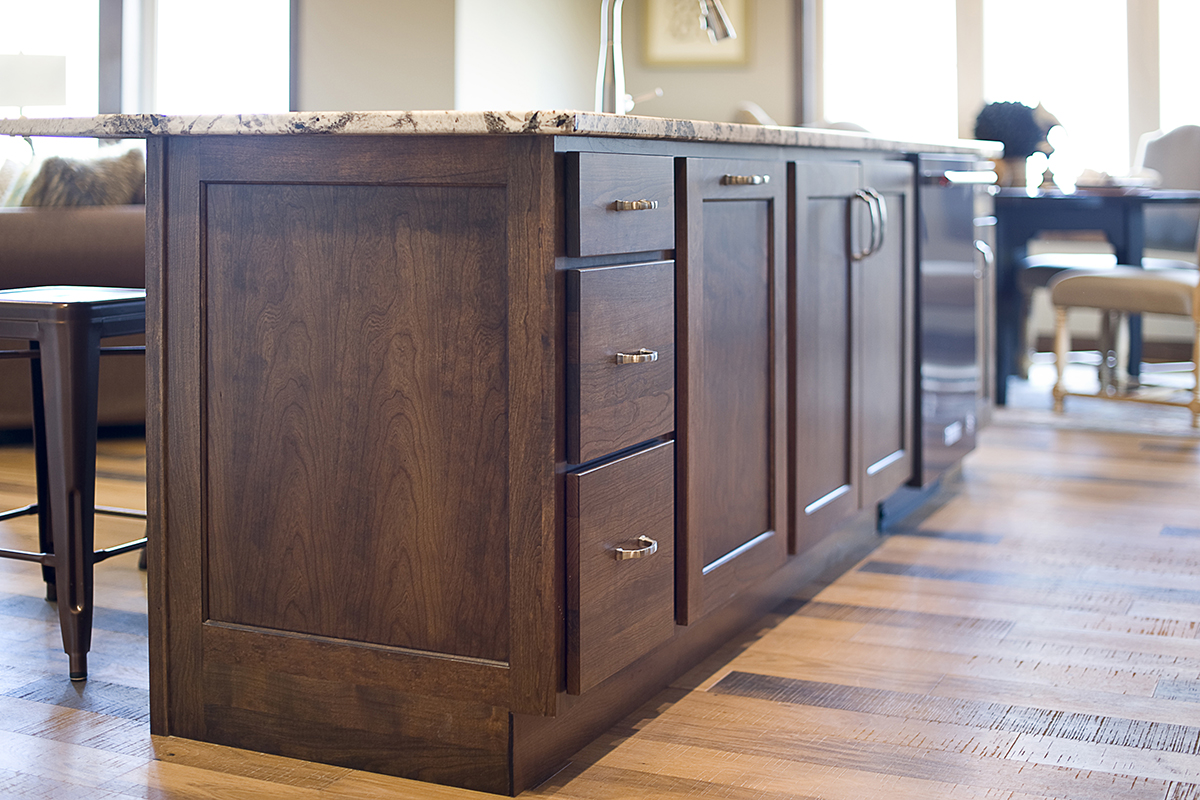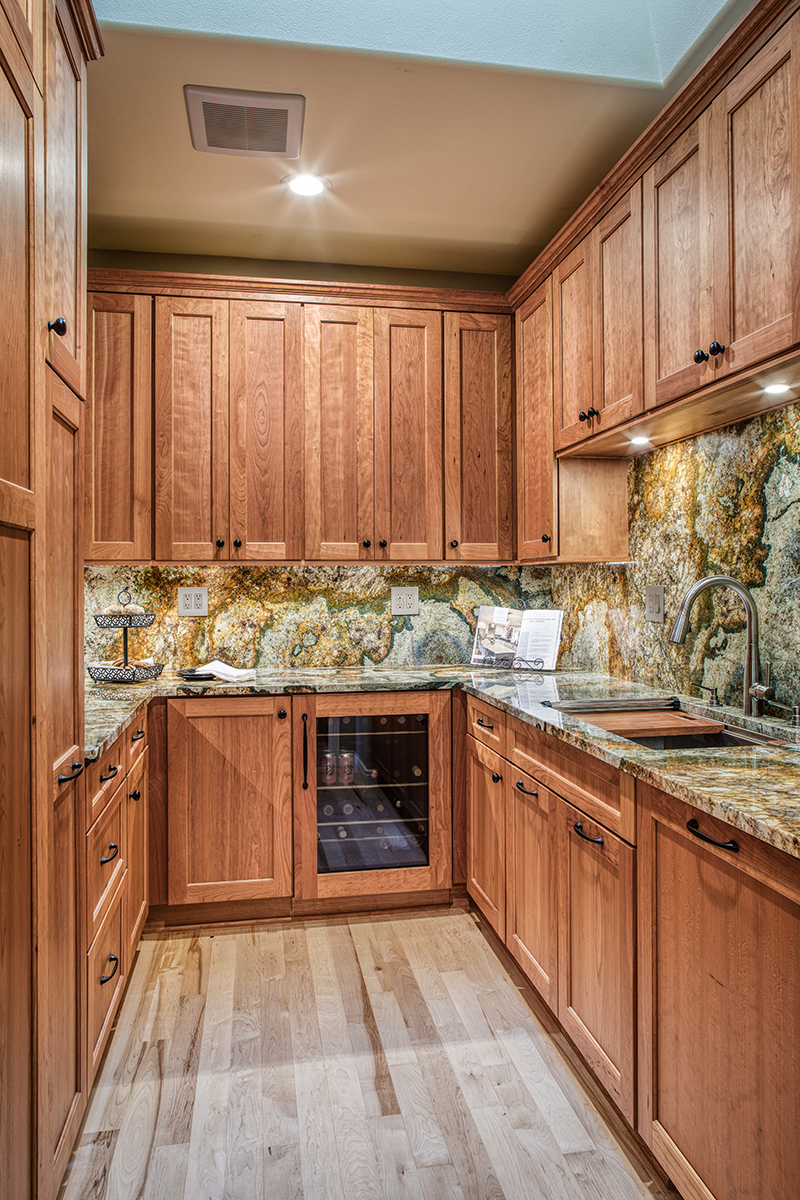 Let's get started!
Connect with a local Showplace dealer to get started on your next home improvement project.